6 Social Media Platforms that Guarantees Increase in Blog Promotion
The digital age has come. Traditional promoting methods such as sending out flyers and business cards are evolving. Traffic Generation is the new age of promoting interventions through digital platforms.
In using social media to create traffic, bloggers must register themselves on these platforms and study their audience to see if it fits their target population. Each social networking site has various audiences with different fields of interest.
6 Social Media Applications to Increase Blog Traffic
The following social media platforms guarantee an increase in traffic for your blogs:
1. Facebook
The largest global social media platform that holds the highest number of monthly active users is Facebook. A little bit of history, Facebook was launched in 2004 and started as a fun project initially called Facemash.
This social media platform has various features that bloggers can explore in promoting their blogs. One way of utilizing Facebook is to widen the scope of the audience by sharing it with different groups.


2. Twitter
Although Twitter has a 280-character limit, this will bring an excellent advantage for bloggers in impacting their tweets about their blog promotion. Unique hashtags are essential in promoting a blog on this platform since they gauge the selling point in creating a trend.


3. LinkedIn
LinkedIn has been a haven for the business communities in promoting their business agendas with fellow business tycoons. It is the perfect platform for business-centered blogs since it has a higher chance of increasing accessibility from people in different business sectors.
One great advantage of this social media platform is that it has an average lifespan of 48 hours that has surpassed the average lifespan of Facebook posts nine times.
4. Instagram
The first launching of Instagram was in 2010. It has been dominating images and videos since then and until now. This visual-based platform has been the home of different categorical bloggers, such as travelers who enjoy blogging.
Posting media content on this platform cannot directly increase the blogs' traffic since it won't allow external links in the posts. However, as the target audience finds the posts engaging, they will visit the creator's Instagram profile. Bloggers can direct their potential audience to their blogs by adding a link to their bio.
Facebook acquired ownership of Instagram way back in 2012.
5. YouTube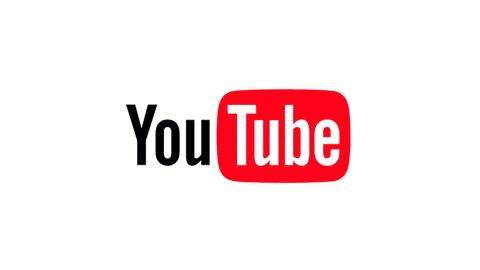 Creating videos for your blog and posting them on YouTube can increase traffic. However, creating content that can spark the target audience's interest requires more time.
In terms of ease in accessibility, people prefer to watch videos about a particular content rather than reading textual ones. Aside from earning income in blogs, bloggers who consistently publish videos on YouTube can generate revenue from it through sponsorship and ads.
6. Pinterest
The initial launching of Pinterest was in 2010. It serves as a visual search engine and, at the same time, a social media platform. This social media platform has more benefits than Facebook and Instagram since the published contents are long-lasting and evergreen.
However, most of the audience that lingers on this platform are women. For a content-wise blog using Pinterest as a promotional tool, make sure that it is one of the women's peak interests, like fashion perhaps.
Promoting blogs and other interventions using social media platforms can be fun. It creates worthwhile experiences such as establishing rapport with the target audience.
From the above list of social networking sites, what works best for you in promoting your blog? We love to hear your best option down the comments!